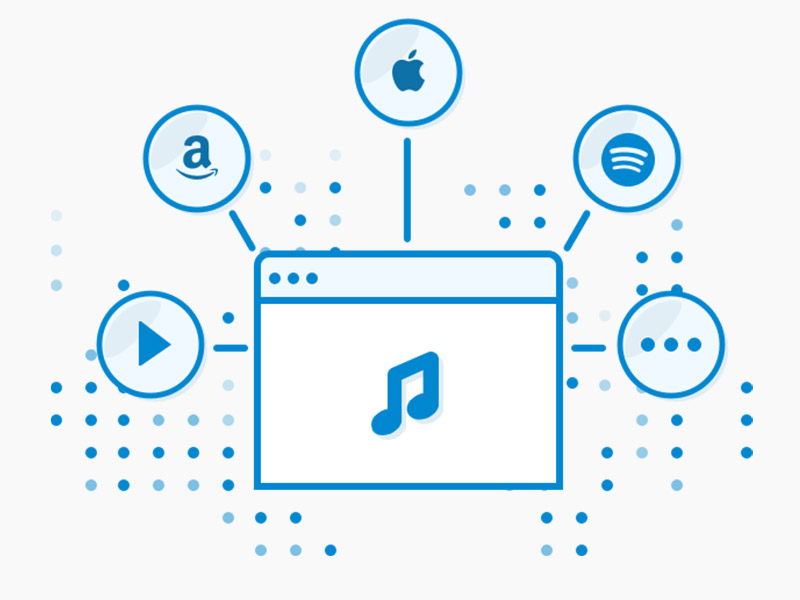 With an online music distribution service, artists, bands, producers and independent labels can sell their music - even without a record deal. The distributor forwards their songs to the leading online music shops. Afterwards, fans around the world can buy the music as download (on iTunes, Amazon, Google) or stream it (on Spotify or Deezer). The music distribution service administrates the worldwide publication and sales of the releases.
Task of a music distribution service
Provision of an upload system for releases
Verification of audio files and product info
Conversion of the data into the respective shops' format
Assignment of technical codes, such as ISRCs and EAN/UPC
Supply all leading music shops
Provision of shop links
Provision of promotion tools for marketing
Account sales with the music shops
Create detailed sales statistics
Payout the revenue to customer
Customer support
A music distribution service is an easy and cost-effective solution to outsource all administrative tasks of selling music digitally, especially for newcomers and small labels, as well as experienced artists without a record deal. Furthermore, music distributors provide very transparent and clear accounting statistics, compared to any record label. A good music distributor offers one simple contract for all customers (usually terms of use) and daily up-to-date sales data.
TIP! YouTunez is one of the easiest and most cost-effective music distribution services worldwide. On our website you'll find more info about online music distribution.
Last update on 09. January 2017